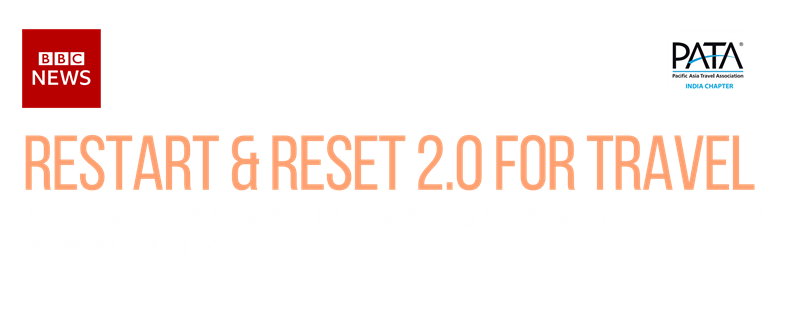 Watch the high level chat & panel discussion with the Ministry of Tourism and Industry Leaders that help to provide a 360° perspective on the preparations for unlock to sustainability, from operations and logistics to marketing and communications after the recent wave of Covid-19 and lockdown.
The webinar was held on 10th August 2021
Opening Address
Alistair McEwan, SVP Commercial Development, BBC Global News
Alistair shares his excitement for the upcoming sessions, welcomes speakers, panellists and attendees at the Restart and Reset for Travel 2.0 webinar.
Fireside Chat
Arvind Singh, IAS, Secretary, Ministry of Tourism, Government of India with Rajan Datar, Reporter/Presenter, News-Current Affairs- Travel Show, BBC News.
What will it take for Travel to return to the pre-pandemic growth level? Hear from the Ministry of Tourism on the current developments in the sector and the measures taken by the Government to revive the travel and tourism sector in India.
Fireside Chat
Dhananjay Regmi (PhD), Chief Executive Officer, Nepal Tourism Board with Rajan Datar, Reporter/Presenter, News-Current Affairs- Travel Show, BBC News.
Nepal's tourism is among the sectors being hit hard by the pandemic, understand from the Nepal Tourism Board on their plans to diversify and expand tourism activities across the country.
BBC's Insight on Travel Audience and Travel Re-launch
Vishal Bhatnagar, Sales Director-South Asia, BBC Global News.
What are travellers looking for? Hear from the BBC the latest audience insights on travel and understand the new ways to explore the world's most amazing with BBC Travel.
Panel Discussion moderated by Devina Gupta, Senior Journalist and Presenter, BBC News.
Mr Sanjay Kumar - Chief Strategy and Revenue Officer, Indigo Airlines

Mr Parveen Chander Kumar – SVP Sales & Marketing, Taj Group of Hotels

Mr Jatinder Taneja, Vice Chairman PATA India and MD, Travel spirit International

Mr Nikhil Desai, MD Goa Tourism Development Corporation
In this panel discussion, sector experts and leaders reveal the impact of the second wave of the pandemic, changing trends after the second wave and strategies on how they are encouraging travel.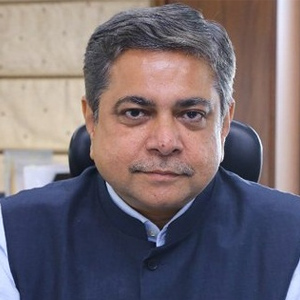 Arvind Singh
IAS, Secretary, Ministry of Tourism
Government of India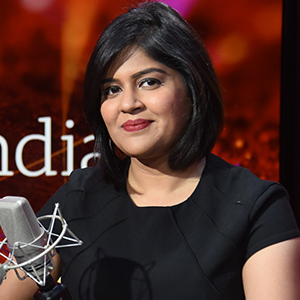 Devina Gupta
Senior Journalist and Presenter
BBC News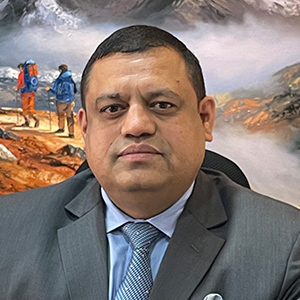 Dhananjay Regmi (PhD)
Chief Executive Officer
Nepal Tourism Board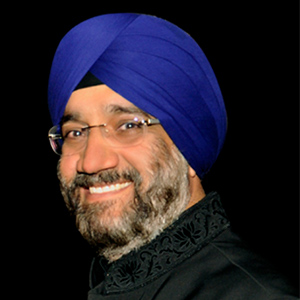 Jatinder Taneja
Vice Chariman, PATA, Founder & MD
Travel Spirit International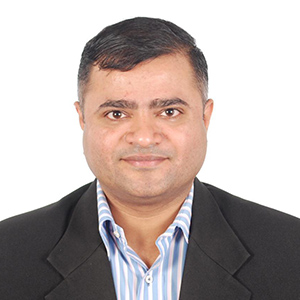 Nikhil Desai
Managing Director
Goa Tourism Development Corporation (GTDC)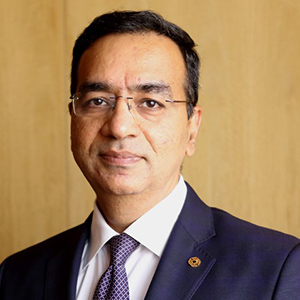 Parveen Chander Kumar
Senior VP - Sales & Marketing
The Indian Hotels Company Limited (IHCL)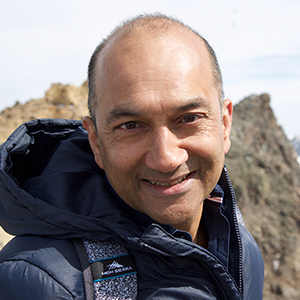 Rajan Datar
Reporter/Presenter
News-Current Affairs- Travel Show BBC News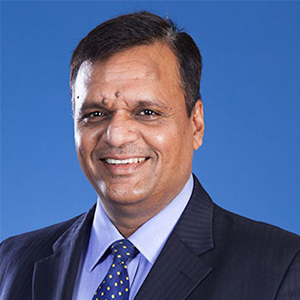 Sanjay Kumar
Chief Strategy & Revenue Officer
IndiGo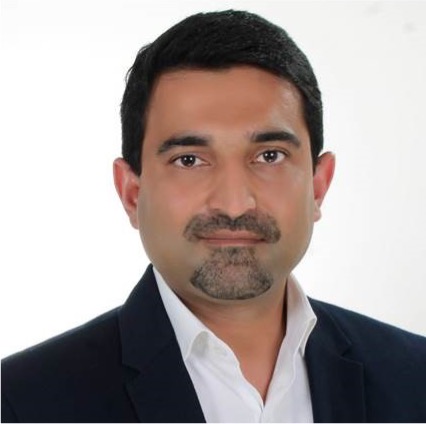 Vishal Bhatnagar
Sales Director-South Asia
BBC Global News