Karishma Vaswani, BBC's Asia business correspondent, talks to Curtis Chin, Asia Fellow at Milken Institute, to discuss how recent world developments might affect the economy and businesses in APAC.
Recorded on 30th March 2021.
Fireside Chat
Karishma Vaswani speaks to Curtis Chin on what lies ahead for businesses in APAC, covering headlines such as the Suez Canal crisis and US-China relations. Watch the full session here.
Q&A
Curtis answers questions from the audience on topics ranging from education to foreign investment into Vietnam. Watch the full Q&A session here.
Curtis Chin
Asia Fellow
Milken Institute
Curtis S. Chin, a Milken Institute Asia fellow, has served as a trustee of World Education Services of New York and is a former U.S. ambassador to the Asian Development Bank. He has provided counsel to a wide range of governments and businesses on stakeholder engagement, public affairs, corporate responsibility, crisis management and market entry.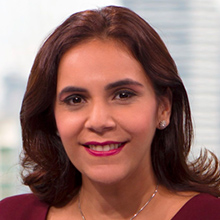 Karishma Vaswani
Business News Correspondent
BBC News
Karishma Vaswani is BBC's Asia Business Correspondent based in Singapore. In her role, she has interviewed a wide range of world and business leaders from Singapore's Prime Minister Lee Hsien Loong, the Indonesian President Joko Widodo and India's central bank governor Raghuram Rajan.