Audio: Activated
Audio is exploding, but how can you leverage the opportunities?
Using cutting-edge neuroscience methods, BBC News explored the minds of the audio listener to discover the unique benefits of this space for brands. We can now reveal the persuasive power and cut-through of branded podcasts and show how your brands can make the most of this growing platform.
This thought-leadership study is in two parts:
1. THE FUTURE OF AUDIO
We spoke to a range of experts from media agencies, tech platforms and within the BBC, to understand how voice assistants, smart homes and podcasts are evolving and what this means for the ad industry. Watch our series of mini-films below to hear from the likes of Starcom, Publicis, PHD, Xaxis, acast and the IAB.
2. RESEARCH FINDINGS AND OUR RECOMMENDATIONS
We tested a podcast example from BBC StoryWorks, produced for our client iShares by Blackrock. Second-by-second brain activity was measured as the podcast was consumed in passive and active states of activity. From this we can present a series of recommendations to take on board when you plan your next branded podcast series. Our 4 key findings are: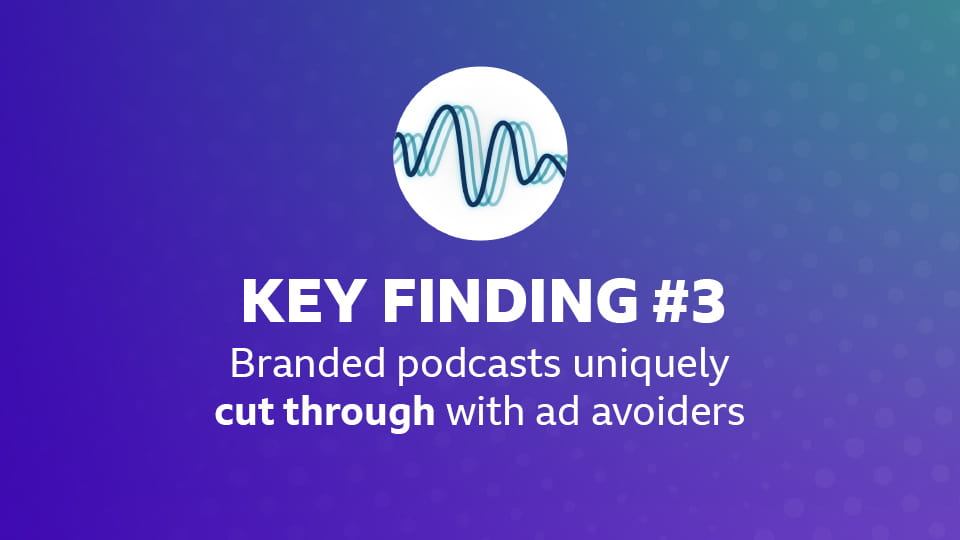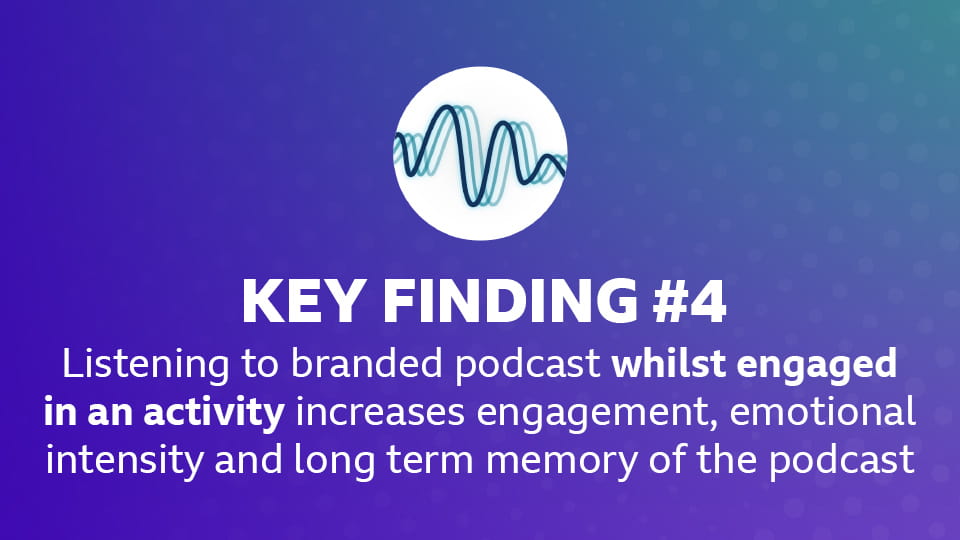 Look out for our roadshow in your agency to hear a deep dive into the research or email internationalsales@bbc.com to learn more about how your brand could benefit from these insights.
View other insight studies from BBC News